Home

Sapa Travel Guide

A day at Sin Cheng market
A day at Sin Cheng market
Located in the center of Si Ma Cai districts more than 10km, in the past there have a lot of difficulties when travelling in this road, so Sin Cheng almost separate from the outside. That barrier makes it difficult for Cheng Sin land and people get rich as the lower, but also so that the value of a long tradition still preserved.
We follow the truck through the winding roads to the highlands Sin Cheng (Si Ma Cai) to the market. He drove back down after the shipment was apparently very familiar this way. Cheng Sin market was held weekly on Wednesday, my friend accompanied me wonder why no meeting on the weekend as many others. It is easy not to coincide with other market. Only that thing creates personal definition of Cheng Sin market.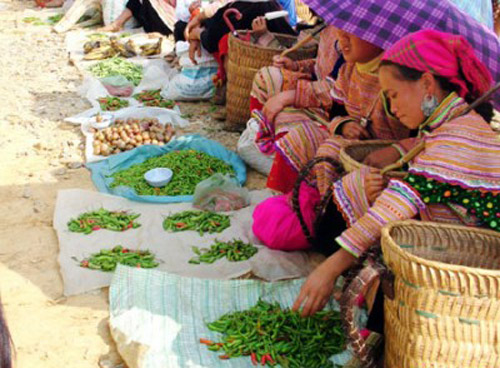 Anyone coming Cheng Sin market are always surprised by the fair with strong ethnic identity. At noon, bustling markets who are buyers, sellers, the Mong, the Nung, Thu Lao … give the most precious. Men take advantage of the fresh new wine tasting and then find themselves a seat for the monthly, while women are inserted in the Tho Cam clothing. Sin Cheng is known for delicious rice and tingle like native ducks that are only here, remote clients who sought to buy themselves with the product object. Being on the season, the stalls sell large farm equipments. In Si Ma Cai and Lao Cai highland district, Horse is no longer the only means to the commune, but still coming to Cheng Sin, we easily caught the horses riding early in the sun.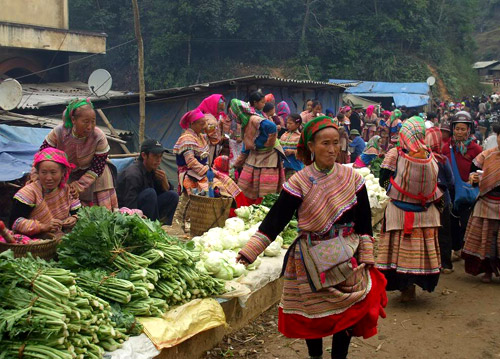 Even if the market has sought to overcome the forest, mountains to the highlands, but the market still cannot lose the tradition for many generations. The Sin Cheng honest capital, physical development, a string of chili, a can of alcohol or a water buffalo … just say only one price, if the goods have not been sold, they will bring them come back home and waiting for the fair after, not any type of bargains like people trafficking. That the main things that make us – who first came to the Sin Cheng fair who always want to return to this land.
Translate by Ha Dieu