Most popular tours in Sapa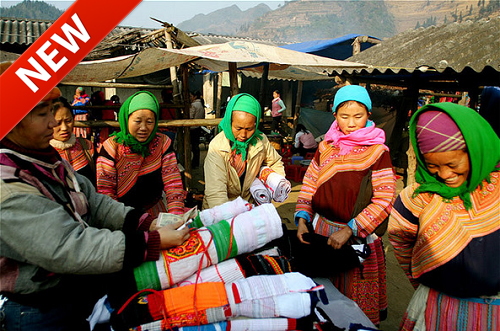 Located in the height of 1,600m above sea level, the average temperature of the area is 15-18°C, Sapa become one of the most ideal destinations for both domestic and foreign. Famous for the climate of four seasons in one day, Fansipan Mountain is not only the highest peak in Vietnam, but also in the Indochina Peninsula and many natural sites such as Ham Rong Mountain, Silver Waterfall, Rattan Bridge…Sapa is home to various families of flowers of captivating colors, which can be found nowhere else in the country. Moreover, visitors to Sapa will have opportunities to discover the unique customs of the local residents.
Most popular tours in Sapa
collect the excellent tour with the most interesting itinerary that so suitable for you and your loved people to explore landscape, typical culture, market, ethnic minorities in Sapa… With major aim is introduce to all of tourist about the beauty of Sapa, Asia Charm Tours commit to bring you interesting experience and the highest satisfaction.