Sapa Hotels
No description for category "Sapa 2 Star Hotels"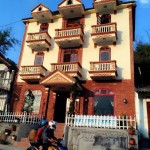 Address: 063 Muong Hoa, Sapa, Lao Cai, Vietnam

From: $US 16
Overview:
Sapa Stunning View hotel is located 600m away from tourist street and on the way to the villages so it is very quiet and peaceful,and is a very good place to relax and unwind. It's very easy to find out and go...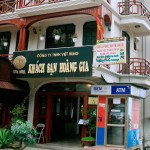 Address: 054 Cau May Street, Sapa Town

From: $US 32
Overview:
The Royal Hotel was built in the year 2000 and is the hub or Royal Sapa (Viet Hung Company) operations. It is well known and well regarded for its comprehensive and efficient services. The Hotel itself is built o­n the hill and...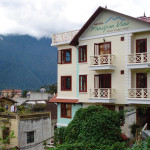 Address: Xuan Vien street, Sapa town

From: $US 36
Overview:
Fansipan View hotel is one of those great finds, located up a quiet alley way so there is no traffic noise, but it is close to markets and all the Sapa attractions, 100m far from the Church; a nice boutique hotel with...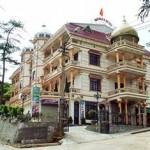 Address: No 08B Thac Bac Street - Sapa Town - Lao Cai Province - Vietnam

From: $US 20
Overview:
Hoang Ha Sapa hotel is beautifully located in the midst of lush green forests on a nice hill, right in the heart and quiet street of Sapa town in northern Vietnam surrounded by Muong Hoa valley and the highest mountain in Vietnam...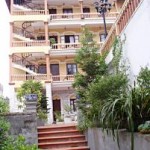 Address: Cau May Dist, Sapa, Lao Cai, Vietnam

From: $US 22
Overview:
OVERVIEW
The Auberge Dang Trung Hotel, Sa Pa, Vietnam is in the center of town. This French-style hotel and was one of the first private properties in this mountain resort. The hotel, which has English and French speaking professional...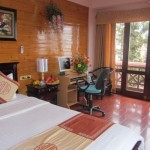 Address: No 018 Pham Xuan Huan Street, Sapa, Laocai, Vietnam

From: $US 25
Overview:
The hotel is located in a peaceful and quite corner of the town. Near the tourist center and the center market where takes place the love market sessions, Sa Pa Global Hotel is the ideal stop-over for your weekend holidays, honey moons...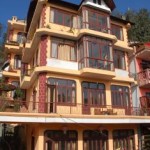 Address: 09,Muong Hoa Street, Sapa town

From: $US 15
Overview:
Queen Sapa Hotel locates conveniently in the center of Sapa town, facing to the nicest sapa valley and the Vietnam highest mountain - Fansipan. From here, you can watch the whole sight of Sapa: Muong Hoa Valley of beautiful white clouds and...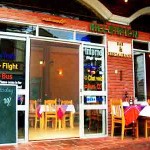 Address: 03 Cau May Str, Sapa, Lao Cai, Vietnam

From: $US 16
Overview:
The hotel is situated on Cau May Street, a quite historic area of Sapa. It is just 5-minute walk to Sapa central market and the cathedral. It is also on the way to major ethnic villages in Sapa, including Lao Chai, Ta Van, and...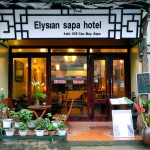 Address: 038 – Cau May street

From: $US 25
Overview:
Ideally located in the heart of Sapa town, on the most ancient street – still known as Food Quarter, Elysian Sapa Hotel is proud to be one of the best boutique hotels in Sapa. It's merely 1 minute away from Sapa market,...